Gone are the days when patients had to call up their clinics to book appointments for medical consultations or procedures. The internet has made everything easier, and online appointment booking is undoubtedly one of the most significant advancements in healthcare that has made things a lot easier and more efficient. In this blog post, we'll dive into how booking appointments online has revolutionized the medical industry, making it incredibly simple and fast for patients, doctors, and medical professionals.
Convenience for Patients
Patients today are busier than ever before, with very little free time to spend making phone calls and sitting on hold waiting for their turn to book an appointment. With online appointment booking, patients can book appointments at any time, from anywhere in the world, with just a few clicks. This convenience is especially important for those with mobility issues or who live far away from the clinic. By offering online booking, healthcare facilities can attract a broader patient base and serve their current patients better, too.
Reduced No-shows
Patients missing scheduled appointments is a huge problem for medical practices since it results in lost revenue and wastes valuable healthcare resources. However, online appointment booking has reduced the number of no-shows significantly. Patients receive appointment reminders via email or SMS, and they can reschedule or cancel their appointment using their mobile devices, providing healthcare providers with more time to allocate reserved time slots to other patients.
Greater Staff Efficiency
The time-consuming task of scheduling appointments can now be carried out by the patients, thanks to online booking systems. This has decreased the workload on administration staff at medical facilities, enabling them to focus on other critical tasks and easing the pressure of handling a vast number of patients. Moreover, online appointment booking systems eliminate the need for manual data entry, minimizing human error.
More Accurate and Up-to-Date Patient Records
Online booking systems facilitate the creation of electronic records automatically, providing healthcare providers with real-time access to patient visit data. This real-time data can help doctors and teams to make more informed patient decisions and ultimately improve health outcomes. Also, by offering patient self-scheduling, clinics can obtain up-to-date and accurate patient information, such as insurance plans and other vital personal data, typically necessary before appointments.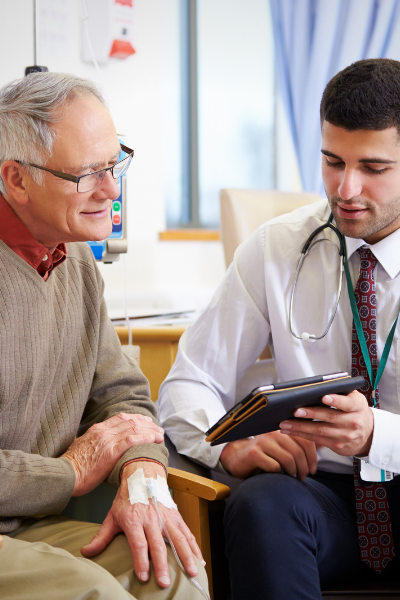 Enhanced Patient Experience
Patients expect high-quality care from their healthcare providers, and a critical area of that care is the patient experience. Online appointment booking has streamlined the healthcare experience for patients, from the ease of booking appointments to the communication between patients and medical professionals. Faster appointment scheduling, reduced wait times, and automated reminders are just a few ways in which online appointment booking has enhanced the patient experience.
Conclusion:
Overall, booking appointments online is nothing short of a lifeline for both healthcare practitioners and patients alike. It has transformed the way healthcare appointments are scheduled and managed, reducing wait times, increasing patient satisfaction, and streamlining workloads for medical clinics and hospitals. By introducing online booking to your medical practice, you can improve patient satisfaction, boost efficiency, and optimize the patient journey from beginning to end. Contact Sionis Marketing Solution for expert assistance that will simplify your online appointment booking system and take your practice to the next level.