As healthcare marketers, it's essential to always prioritize ethics and transparency. Being truthful and adhering to ethical guidelines while promoting healthcare services, treatments, and products is vital. This is why digital healthcare marketers must create evidence-based, accurate, and up-to-date content. At Sionis Marketing Solutions, we understand the importance of ethical healthcare marketing, and in this blog post, we'll dive deep into how you can promote your healthcare products or services with transparency and integrity.
Start with Research:
Before promoting any healthcare product or service, you must conduct thorough research to ensure you have the right facts. Use reputable sources and analyze existing literature to create fact-based content. You don't want to advertise false claims or provide misleading information. Instead, your marketing should be based on sound reasoning.
Highlight the Benefits
Showcasing the benefits of your healthcare products or services while highlighting what sets them apart from others can help reinforce their importance. This approach should be professional and honest to gain trust as a healthcare provider, while also creating an emotional connection with the target audience.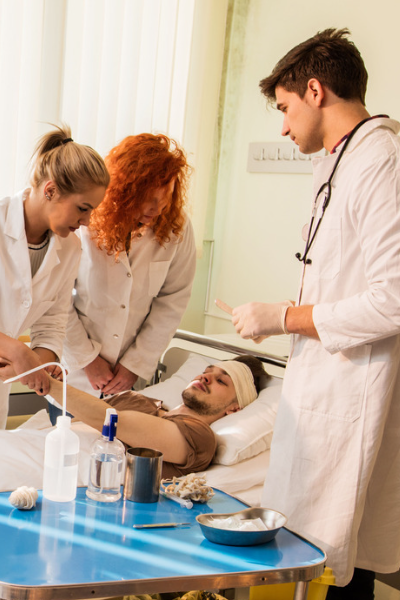 Focus on Personal Stories
While sticking to ethical guidelines, integrating personal stories into your marketing can be a powerful way to engage your audience. Stories that show how your product/service helped a patient with a health issue can be genuine and relatable. However, ensure your story is factual and not exaggerated in any way. Truthful storytelling can bring your healthcare organization to light.
Speak Simply
One major ethical challenge healthcare marketers face is the framing of information using complex terms that can often confuse the common man (such as patients or caregivers). It's important to be simple and clear in all content while avoiding technical jargon. This will ensure people can understand your advertising and make informed decisions.
Be Transparent
Incorporating transparency into your healthcare marketing can help you establish trust among your target audience. Be honest and upfront with the information you share, including a disclaimer whenever giving information about a particular treatment or cure. In addition, be sure to mention all risks and benefits so that patients can make informed decisions.
Conclusion:
In conclusion, ethical considerations are at the forefront of healthcare marketing. Misrepresentation and misleading claims can hurt your organization's reputation and credibility. Healthcare marketers have a responsibility to ensure that they are promoting truthfulness and evidence-based content.
At Sionis Marketing Solutions, we pride ourselves on ethical marketing, and our mission is to help healthcare service providers market their products the right way. Contact us to start promoting evidence-based healthcare products and services with integrity.